This is to influential women in our history who have left their marks in their respective industries. These women were great. Their courage surpassed their fear and they held steadfast in their fight for justice and equality for the human race.
The names of African women who made history are relatively unknown or do not come readily to mind as of African male heroes. They should not become forgotten in the annals of Pan-African history. This article is in honor of the powerful and great women who helped shaped the future of Africans.
Funmilayo Ransome-Kuti
Funmilayo Ransome-Kuti (1900–1978) was a leading activist during Nigerian women's anti-colonial struggles. She founded the Abeokuta Women's Union, one of the most impressive women's organizations of the twentieth century (with a membership estimated to have reached up to 20,000 women) which fought to protect and further the rights of women.
Taytu Betul
Taytu Betul (c.1851–1918) was a formidable queen and empress of Ethiopia. An astute diplomat, she proved to be a key figure in thwarting Italian imperialist designs on Ethiopia. Later, she and her husband Emperor Menelik II, led a huge army to battle at Adwa, where they won one of the most important victories of any African army against European colonialist aggression.
 Huda Shaarawi
Huda Shaarawi (1879–1947) was a pioneer Egyptian feminist leader and nationalist. She helped to organize Mubarrat Muhammad Ali, a women's social service organization, in 1909 and the Intellectual Association of Egyptian Women in 1914. Her feminist activism was complemented by her involvement in Egypt's nationalist struggle. She established the Egyptian Feminist Union in 1923, was founding president of the north of Africa Feminist Union and spoke widely on women's issues and concerns throughout the Middle East and Africa.
Wangari Maathai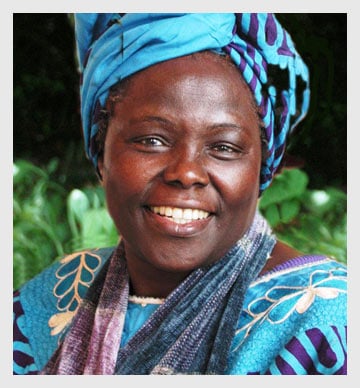 Wangari Maathai (1940–2011) was a Kenyan scholar and environmental activist. She founded the pioneering Green Belt Movement in 1977, which encourages people, particularly women, to plant trees to combat environmental degradation. Her holistic approach eventually led her to link environmental responsibility to political struggles of governance, human rights and peace. She was awarded the Nobel Peace Prize in 2004.
 Nehanda Charwe Nyakasikana
Nehanda Charwe Nyakasikana (1863–1898) was a female spiritualist leader from Mashonaland, Zimbabwe and a key leader in the First Chimurenga, or 'the war of liberation', against British colonial settlers in 1896–1897. She was considered to be the female incarnation of the oracle spirit Nehanda. After being captured by the British, she predicted that her spirit would lead the second Chimurenga against the British, which eventually culminated in the independence of present-day Zimbabwe.
Nzinga Mbandi
Njinga Mbandi (1581–1663), Queen of Ndongo and Matamba, defined much of the history of seventeenth-century Angola. A deft diplomat, skilful negotiator and formidable tactician, Njinga resisted Portugal's colonial designs tenaciously until her death in 1663.
 Yaa Asantewaa
(1840–1921) was an 'Edwesohemaa', a queen mother of the Edweso tribe of the Asante in modern day Ghana. In March 1900, she led an army of thousands in the Yaa Asantewaa War for Independence against the British colonial forces in Ghana. Despite mounting a strong attack, she was defeated in 1901 by the British and exiled to the Seychelles where she spent two decades until her death in October 1921.
The women soldiers of Dahomey
Elite troops of women soldiers contributed to the military power of the Kingdom of Dahomey in the eighteenth and nineteenth centuries. Admired in their country and feared by their adversaries, these formidable warriors never fled from danger. The troops were dissolved following the fall of Behanzin (Gbêhanzin), the last King of Dahomey, during French colonial expansion at the end of the nineteenth century.
 Yennega
Yennega, an emblematic figure in Burkina Faso, was the mother of Ouedraogo, the founder of the dynasties of the Moose chieftains. She is thought to have lived between the fourteenth and fifteenth centuries. Weary of the warrior role in which she had been cast by her father, the King of Gambaga, she ran away and met a solitary hunter. A legendary figure in West Africa, Yennega is the epitome of the female warrior, a free and independently minded woman.
 Aoua Keïta
Aoua Keita (1912 – 1980) was an award winning Malian independence activist and writer. Born in Bamako, she was admitted into Bamako's first girls' school in 1923. She later obtained a diploma in midwifery. She was a member of the African Democratic Rally (RDA) In 1959 she became a Member of Parliament, the first woman in Africa to be elected to the assembly governing her country.
Angie Elisabeth Brooks
Angie Elisabeth Brooks (1928–2007) was born in Virginia, Liberia, and was a diplomat and jurist. In 1969, Brooks was chosen to become President of the United Nations General Assembly, the first African woman to hold this position. She was also appointed the first female Associate Justice of the Liberian Supreme Court. Brooks held several degrees including Doctor of Law degrees from Shaw University, Howard University and Liberia University.
Cesária Évora
Cesária Évora (1941–2011) was an award-winning musician from Cape Verde, singing 'morna'. She was known as the 'barefoot diva' because of her tendency to appear on stage in her bare feet in support of the homeless and poor women and children of her country. In 2003, she was awarded a Grammy Award for Best Contemporary World Music Album for Voz D'Amor.
 Miriam Makeba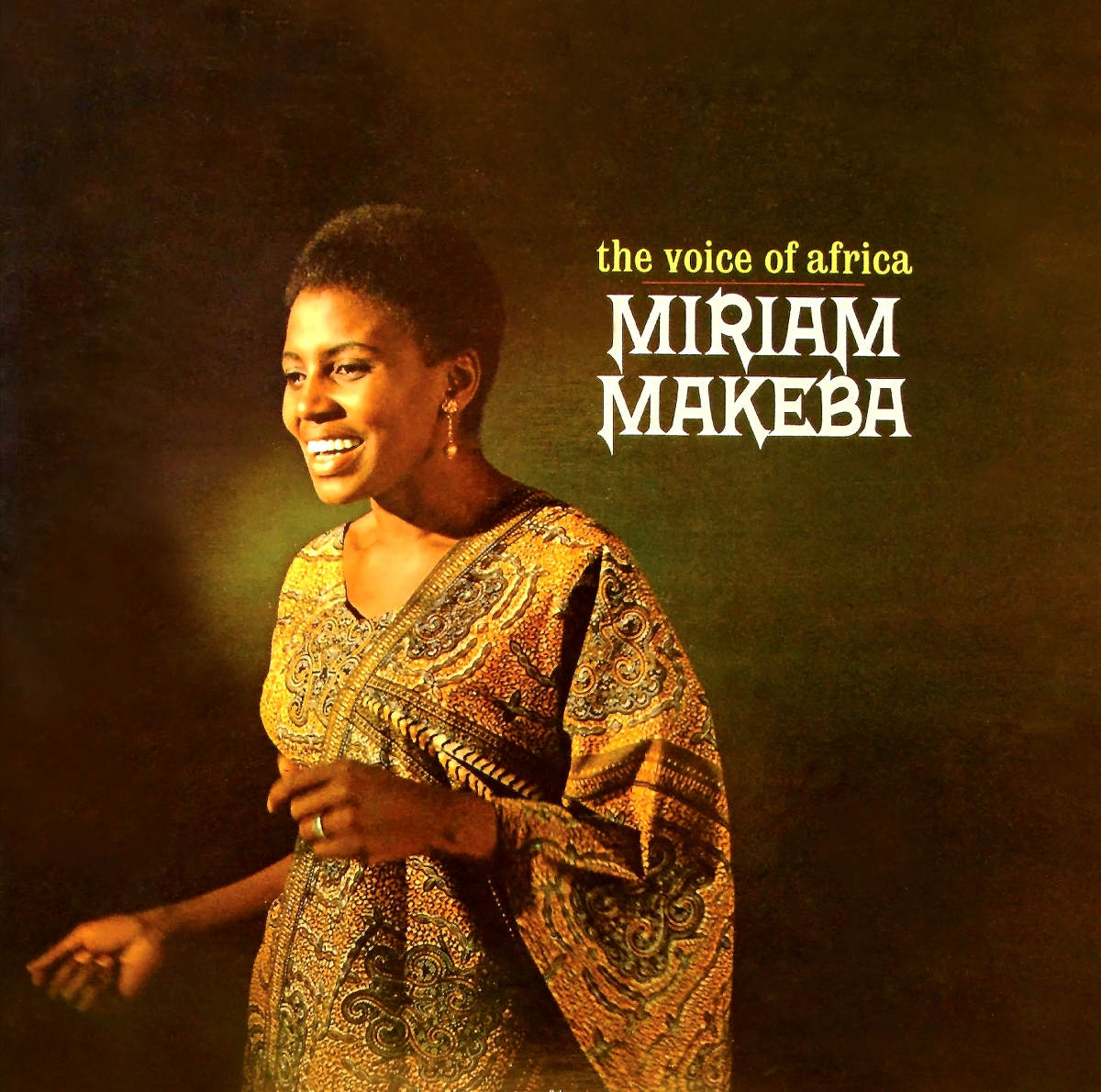 Miriam Makeba (1932–2008) was an award-winning singer and political activist born in Johannesburg, South Africa. She was one of the most visible opponents of the apartheid regime, resulting in the revocation of her South African citizenship by the regime due to her activism. She toured internationally and collaborated with artists including Harry Belafonte with whom she won a Grammy award
Queen Nanny
Queen Nanny was an eighteenth-century leader, warrior and spiritual adviser. Born in 1686 in present-day Ghana, Western Africa, she was sent as a slave to Jamaica, where she became leader of the Maroons, a group of runaway Jamaican slaves. She is believed to have led attacks against British troops and freed hundreds of slaves. She was also known as a powerful Obeah practitioner of folk magic and religion. She continues her legacy with her portrait gracing the Jamaican $500 bank note.
Mulatto Solitude
In May 1802, while a few months pregnant, the Mulatto Solitude took part in the Guadeloupian uprisings against the reinstatement of Lacrosse, who had been appointed Captain-General of Guadeloupe by Napoleon Bonaparte and expelled in October 1801 following a coup by the army's officers of color. After her arrest, Solitude was imprisoned and subsequently tortured, possibly to death, a day after giving birth. Solitude symbolizes all Caribbean women and mothers who fought for equality and freedom from slavery.
 Luiza Mahin
Luiza Mahin, born at the beginning of the nineteenth century, was an Afro-Brazilian freedom fighter. A natural leader, Mahin became involved in revolts and uprisings of slaves in the Brazilian province of Bahia. A street vendor by profession, she used her business as a distributory cell for messages and leaflets in the resistance struggle. She played a central role in the significant "Revolta dos Males" (1835) and "Sabina" (1837-1838) slave rebellions.
Gisèle Rabesahala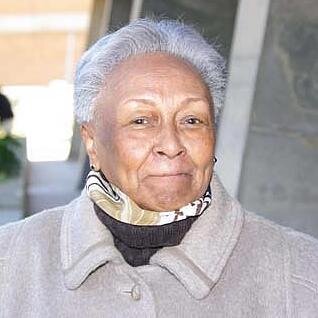 As a celebrated Malagasy woman politician of the twentieth century, Gisèle Rabesahala (1929-2011) devoted her life to her country's independence, human rights and the freedom of peoples. She was a journalist and political activist who founded the newspaper Imongo Vaovao. The first Malagasy woman to be elected as a municipal councilor (1956) and political party leader (1958), and to be appointed minister (1977), she is regarded as a pioneer in Malagasy politics.
Sojourner Truth
Sojourner Truth (c.1797-1883) was a leading activist, speaker and teacher at the forefront of the African-American struggle for civil rights. Resolutely non-sectarian, she acted as a bridge between issues such as women's rights, abolition, and religious freedom. Her astute exploitation of her reputation, through photography and print, helped her to become one of the most well-known orators of the nineteenth century.
Salute all women out there making a difference and trying to bring about effective change to their various societies.