This article was first featured on TravelStart Kenya.
Africa is well known for its raw beauty and exotic scenery. If it is not the gorgeous tropical weather, it is the lush greenery that makes up most of the continent, or it is the unspeakably breath taking sand dunes that take hold of our deserts; or maybe it is the rough terrain and high mountains that touch the sky? Or the pristine white sand on our beaches being lapped up by salty, turquoise colored sea water. Whatever the reason, more and more film producers from all over the world have started seeing this continent as the next best location for shooting big blockbuster movies.
Just recently, Netflix shot one of its best performing series' so far (Sense 8) on location in Nairobi, Kenya. That is not all, 'Homeland', one of the best shows ever to grace our TV's had a street scene shot in Cape Town CBD. So did 'Black Sails' and a host of other popular TV shows. Thanks to the beautiful climate, exceptionally friendly people and gorgeous landscapes that will have you gasping for air, Africa has become a prime location for movies and big budget series. Our beautiful Motherland is set to grace our silver screens more frequently now as more and more producers realize that we have that 'picture perfect' kind of land. That being said, here are 10 of the famous movies you didn't know were filmed in Africa:
Out of Africa: 1985 (Kenya)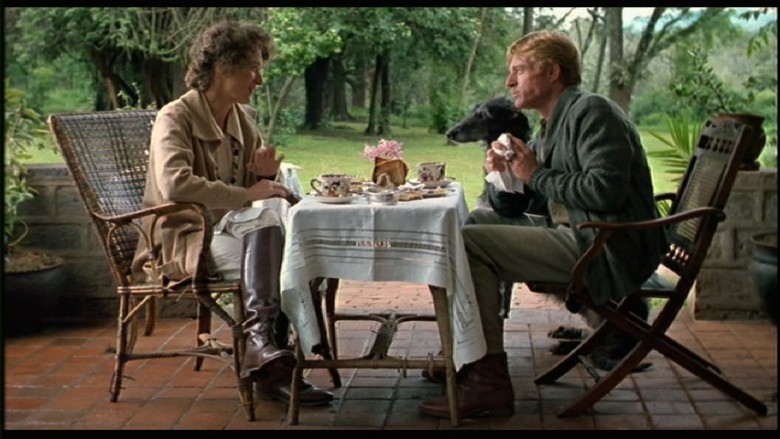 Arguably the one film that portrays Kenya's awe-inspiring beauty the way it should be portrayed. Shot on location in Karen and the Maasai Mara, Out of Africa is a film based on the life of Karen Blixen (Meryl Streep) and the exploits she had on her coffee plantation and colonial Kenya. Meryl Streep and Robert Redford bring the best out of this film that is teaming with love, conflict, colonial politics and betrayal. As good as the story is, it is the beautiful shots of the spectacular Kenyan plains that will get you!
Mad Max: Fury Road: 2015 (Namibia)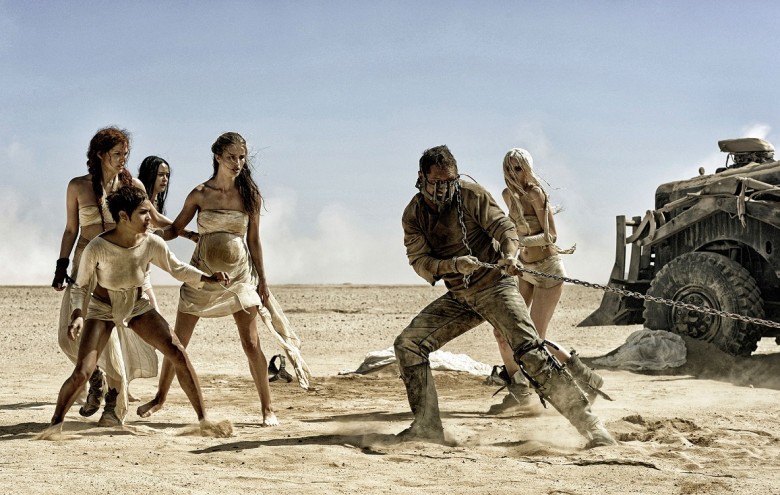 Currently in Cinemas, Mad Max: Fury Road is set to be one of the most popular movies this year. Fury Road is the 4th installment of Mad Max and it stars Tom Hardy and Charlize Theron. Based on a post-apocalyptic world, Mad Max: Fury Road was shot on location in Namibia after the original Australian location became too lush and flower filled to suit the kind of dystopian sand filled carnage that goes on in the film.
Lord of War: 2005 (South Africa)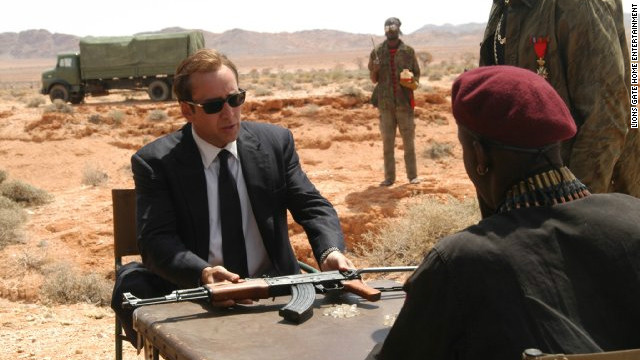 Lord of War tells the story of Yuri Orlov, played by Nicholas Cage, an infamous arms dealer who thrived in the most war tone and conflict ridden parts of the world. It was shot in Cape Town and it captures a side of Africa that many have come to know (War, corruption and dictators). That, notwithstanding, the picturesque shots of South Africa in this film will drive you wild with awe.
Blood Diamond: 2006 (Mozambique/ South Africa)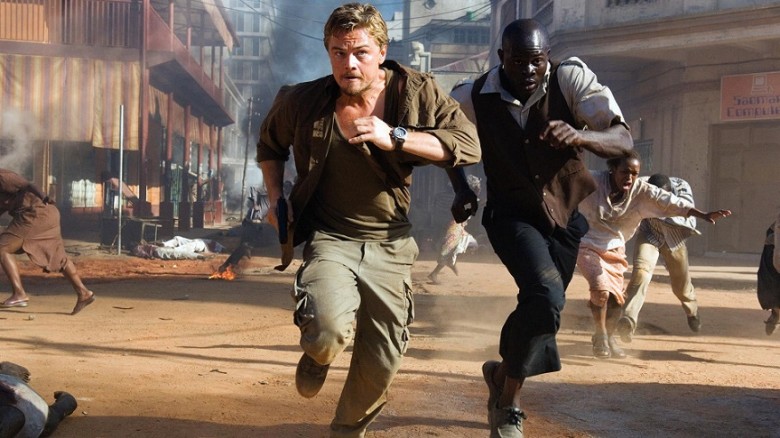 Leonardo Dicaprio plays a rogue mercenary in this film set in war tone Sierra Leone in 1999. He teams up with Solomon Vandy, played by Djimon Hounsou, who plays a Mende fisherman, to recover a huge pink diamond that will set them both free from their different sets of problems. There is war, love for family, moral gray areas and conflict in this film. It portrays an ugly side of Africa and humanity as whole, it does however portrays exceptionally beautiful terrain in Mozambique and South Africa.
The Last King of Scotland: 2006 (Uganda)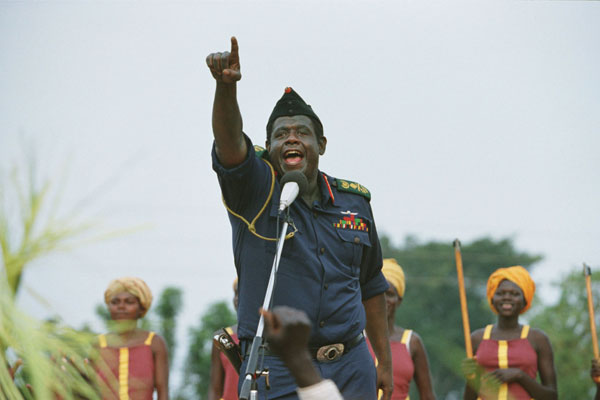 Forest Whitaker plays 'Idi Amin', Uganda's most infamous dictator. The story is told by Dr. Nicholas Garrigan, played by James McAvoy, who was hired as the dictator's physician. He leads us through Amin's life and through most of rural and urban Uganda as it were in 1971. Of course, the lush terrain and beautiful African weather does not disappoint.
African Queen: 1951 (Uganda and Congo)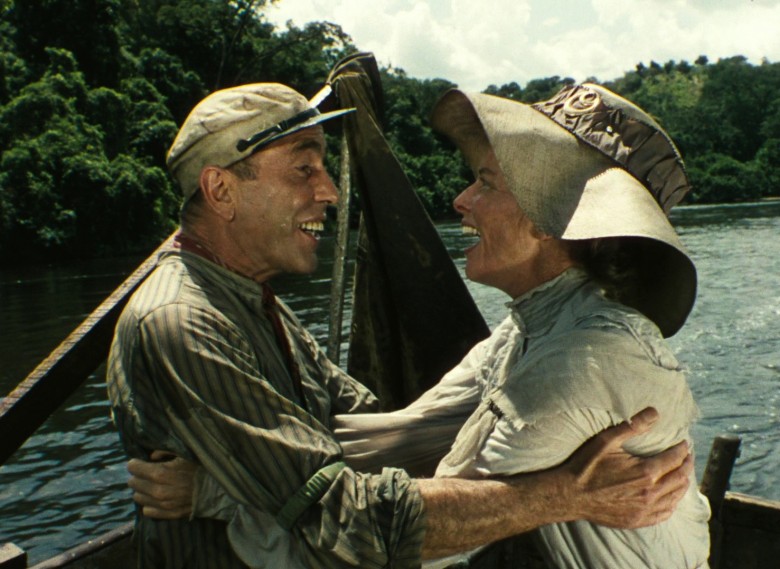 An amusing adventure between a riverboat captain, played by Humphrey Bogart and a missionary spinster, Katharine Hepburn. The bunter, the scenery and the thrilling adventure that ensures here is nothing short of classically entertaining. So, if you are a fan of classic films, you might want to look this up and enjoy.
Cry Freetown: 1999 (Sierra Leone)
Not to be confused with Cry Freedom (set in Zimbabwe), Cry Freetown tells the story of the civil war in Sierra Leone in 1999. Told by local journalist, Sorious Samura, this is a film that will yank your heart out of your chest and make you doubt the good in humanity. It does however, showcase a beautiful, albeit, war tone Sierra Leone.
The Constant Gardener: 2005 (Kenya)
Shot in Nairobi, this is the story of Justin Quayle, played by Ralph Fiennes. Quayle was a UK diplomat trying to explain his wife's murder. His wife, played by Rachael Weisz, was an amnesty activists who was investigating a dangerous drug trial that would have implicated and exposed the torrid malpractices of a huge pharmaceutical company. The film feature Kibera, Kenya's hugest slam and beautiful shots of Nairobi, Kenya's Capital.
Invictus: 2009 (South Africa)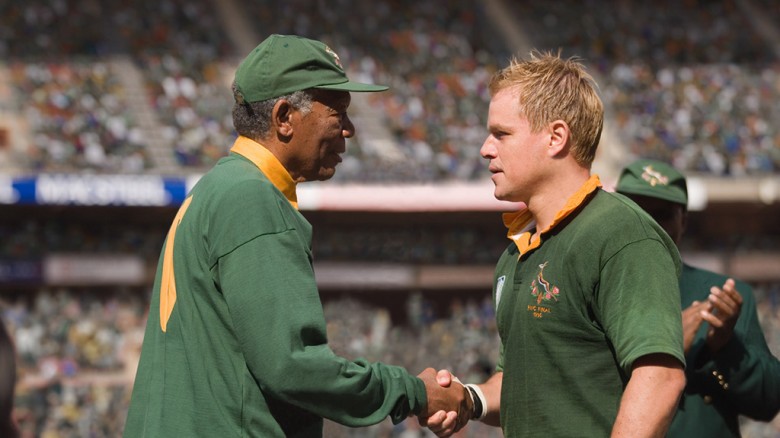 You probably knew this one was shot in South Africa. It is a story surrounding the events that led to South Africa's 1996 Rugby World Cup victory. Morgan Freeman portrays a charismatic Nelson Mandela who motivates the South African 'Springbok' rugby team and all but demands that they win the Rugby World Cup in the name of the national pride and unity. Matt Damon plays Francois Pienaar, the team Captain. It is shot on location in beautiful Cape Town, Johannesburg, Pretoria and Robben Island.
Hotel Rwanda: 2004 (Rwanda and South Africa)
This heart wrenching film will restore your faith in humanity as a Don Cheadle plays Paul Rusesabinga, a humanitarian hotel manager in Kigali who saved hundreds of Tutsi and Hutu refugees from certain death during the genocide. Born a Hutu father and a Tutsi mother, Paul put his own life in danger to save his fellow countrymen from marauding militia members who looked to tear the country apart. This film was shot on location in Kigali, Rwanda and South Africa.
The physical beauty and amazing climate in Africa makes it the perfect continent for many movie sets. Adventure films like Tomb Raider II had scenes from Kenya's very own Hell's Gate National Park as well as Amboseli. More and more film producers, both local and international, are realizing that these beautiful scenes make for picture perfect silver screen moments and are heading to Africa for gorgeous footage for their big blockbuster movies.
If you have seen a wonderful film, both locally or internationally produced and shot on location in Africa, do not hesitate to share that with us in the comment section below. Also tell us your favorite scene from a big blockbuster film shot in your country.