Jhnkuyhtdkjhifnjku 'Khona!'
Ghehdkkaghdgwlwu 'Khona!!'
Adhtekknxmpuqnhye 'Khona!!!'
Amdjtyslmlypmsts 'Khona!!!!'
Even though I don't understand a single word from this song, this song by Mafikizolo is one of my favourite house music. While growing up, my Dad was a huge fan of late Brenda Fassie and Mercy Phakela, so we were always listening to some of their songs like Vuli Ndlela, Too late for Mama, wedding day, Qula,(Oh yea I listen to all genres of music) which made me too become a fan of such music genre. Loved their style of music but never knew they were referred to as house music. With my curiosity of knowing bit about everything, I decided to hit the books and know what house music is all about.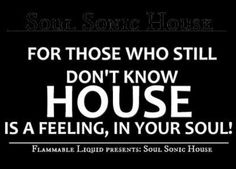 Apparently, House music originated from South Africa or better put South Africa is the home to House music. A number of genres exist in the South African music scenes but the most popular appears to be House music. House music has become the sound of young democratic South Africa. Even though House music was first known in a Chicago club called 'the warehouse' (guess that's where it got it name) but it wasn't until the early 1990's House music found it home in South Africa.
By the 2000's, South African House music scene grew at a fast rate. Local DJ's and amateur producers were experimenting with the sounds and this was believed to have given birth to the South African House music as we have known it today. House music in South Africa has unfurled into the related strains of kwaito, township tech, township funk, mzanzi house etc.
'South Africa- the world's biggest house music market per capita'
Just as the name, house music, in my opinion I think it is the best choice of music when having a house party, get-together family picnic, Sunday barbecue etc. When you need to sit back, relax and blow off steam of stress, House music got you. The way the rhythms in these songs are directed, juxtaposing darker, ultra percussive kwaito with bright electro down to guitar strumming will blow you away.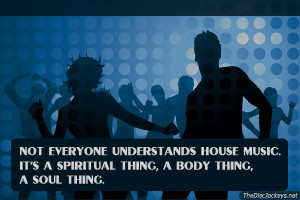 I have listened to loads of great house music coming from artist like Mafikizolo, Mi Casa, Brenda Frassie, Bucie, Dj Clock, Uhuru (Uhuruhuruhuruhuruhuru!!! (Can't help it, I always do this when any of their songs and featured songs comes on), Dj Qness and lots more. The list is endless. I must say house music got a great and bright future ahead. We haven't seen their best yet.
You can download, stream and listen away to some good house music to get through your week. Drop your comment on your favorite house song and artist.
Cheers!!!